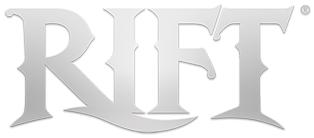 Hail Role-players!
Last Friday we had the privilege to spend a few minutes with the players of Faeblight, the largest RP shard, for our first Role-player's Town Hall. Krunkatron, one of our content designers, was on hand to answer questions and hear your suggestions along with myself – of course, we knew you all wouldn't be able to participate, so we wanted to share what we discussed with you today!
The topic – What can we do to enable Role-players to do more? The suggestions you shared with us covered a wide range, no matter how impossible though we wrote it down. Here's a list of things that are important to you which we'll bring up for discussion with the rest of the team:
Improve cooldowns and/or durations of some non-combat abilities and illusions
More wardrobe options (we're always working on these!)
RP Instances (already in progress, see below!)
Sit down in chairs
Player/Guild Housing
Weapon Wardrobe Slots
Town Crier NPC (Shares the heroics of adventurers/guilds as they happen)
Crafted costume gear
More/better emotes & animations
Barbershop/Salon
"Fluff Food" for parties/events, etc
Drinks with cosmetic effects.
Understand that there is a lot that happens between discussing an idea and turning it into reality but we will always consider the possibilities!
While we made no announcements preceding this event we drew quite a crowd once things got underway. I know both myself and Krunkatron really appreciated the how honest and constructive your ideas and suggestions were and were pleased to discover we share many of the same thoughts.
The Problems Facing Role-players
When we asked about the biggest challenges for players trying to run their own events or even enjoy small scale RP it boiled down to a few core issues:
Not enough tools to run/organize a personal event
Limited locations/settings you can use during your events
Griefing & interruptions from PvP
Rest assured, we're currently researching and looking into systems that aim to reduce or remove these challenges and enable you to do more – What's an example? I hear wedding bells! As our first step towards providing you with the ability to enhance your own RP experiences we'll be introducing Weddings as a new feature in a future update. You'll get the rings, the dress, the tux and even a place to hold the ceremony if you want to use it (or have it wherever you like.) Expect more details as these features are developed!
Another topic was also mentioned quite a few times and one I look forward to working with the community on is education. New or existing players being intimidated or unaware of RP who might otherwise enjoy it. During the town hall I reached out to several individuals who already had involvement in helping to educate players about RP and we look forward to supporting their continued efforts.
We intend to hold future RP town halls once we have more to talk about and build on each discussion with input directly from the RP community – until then you can often find Krunkatron in the Role-play Forum where we encourage you to continue sharing your feedback!
Thanks for playing,
Elrar & Krunkatron